Electronic Security Gate Systems
Bolduc Solution collaborates with retail clients to offer the most effective solution for every business concern raised. The most current iteration of security gates is a bi-product of such collaboration and has seen results of up to 80-90% reduction of "walkout theft".
North American retailers have been feeling the pain associated with changing laws governing shoplifting, increased reluctance to stop shoplifters for fear of safety and/or civiil suits, reduction of law enforcement resources to respond to shoplifting calls.
All said, the shoplifter has felt emboldened and brazen theft activity has hurt many retailers with what is commonly referred to as "Walkouts" or "Push Out Theft".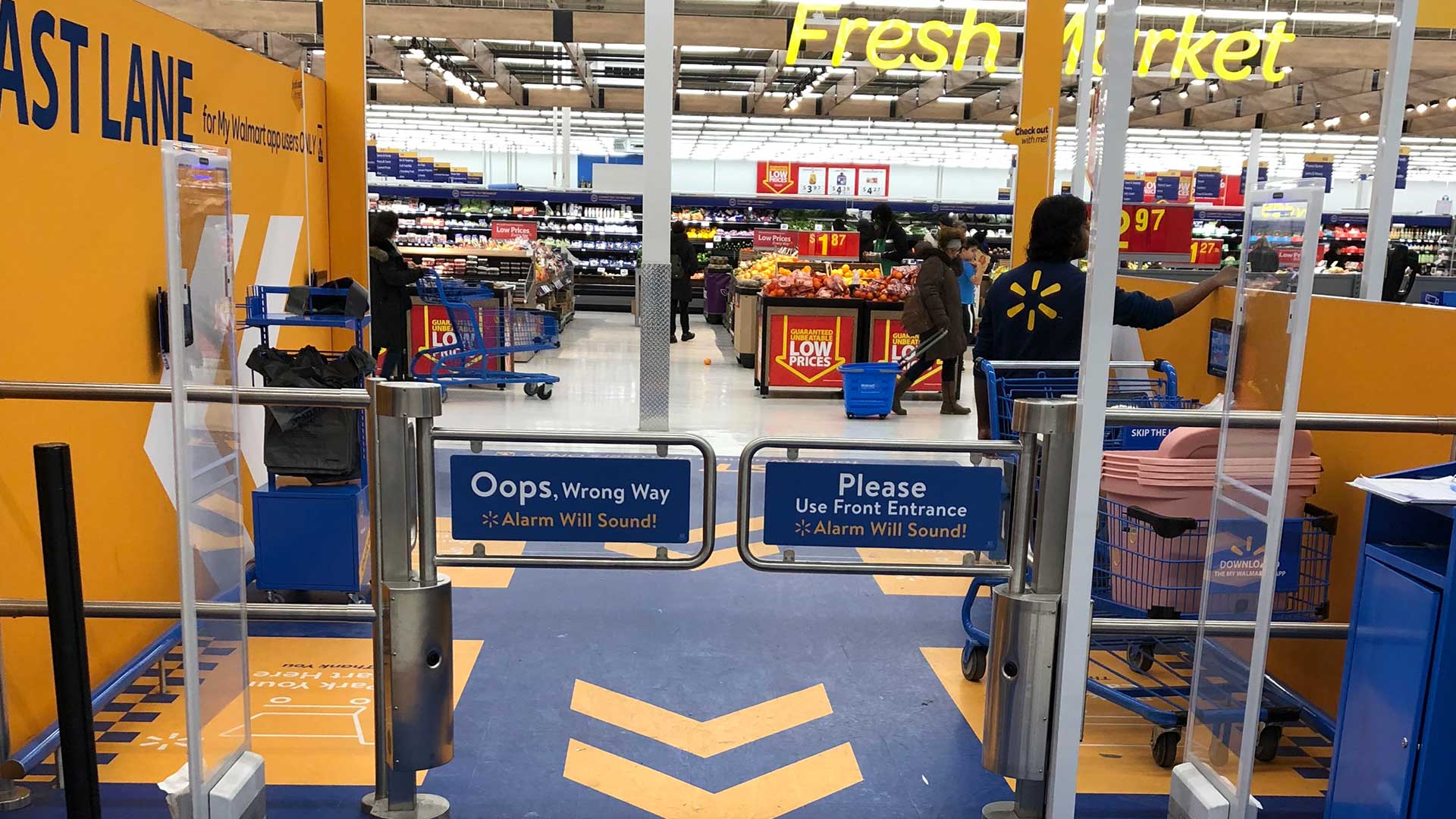 Security gates help guide customer traffic flow.
Security Gates help guide customer traffic flow, dedicated entrances and exits to allow for more supervised control and deterring potential 'walkouts'.
Our gates offer
Sensors to activate gates upon entry.
Sensors to prevent gates from opening into an unsuspecting bystander.
Embedded cameras to secure needed evidence in cases of robbery.
Dry contacts to allow for ease of integration with other security systems.
Stainless steel finishings to give the aesthetic appeal consistent with existing retail space.
Design your Solution
Bolduc's design team needs only a summary of your concerns and a blueprint of your floor layout to offer suggestions on how to protect yourself against walkout theft.
Schedule a consultation with our team of loss prevention specialists today!
For over 30 years we've helped our clients with loss prevention tools and equipment. Let's connect!