Small Footprint Solutions
Bolduc Solution developed, in partnership with its customers, a security gate system to counter thefts in retail stores. With the installation of our security gate, customers confirm a decrease of 80% to 90% of thefts.
Bolduc Gates are manufactured with the same focus on the customer as they have been for over 30 years. We believe that every customer counts, and custom make gates to the specs required by the customer. Because we avoid mass production, even small footprint retail locations find a solution at Bolduc Solution.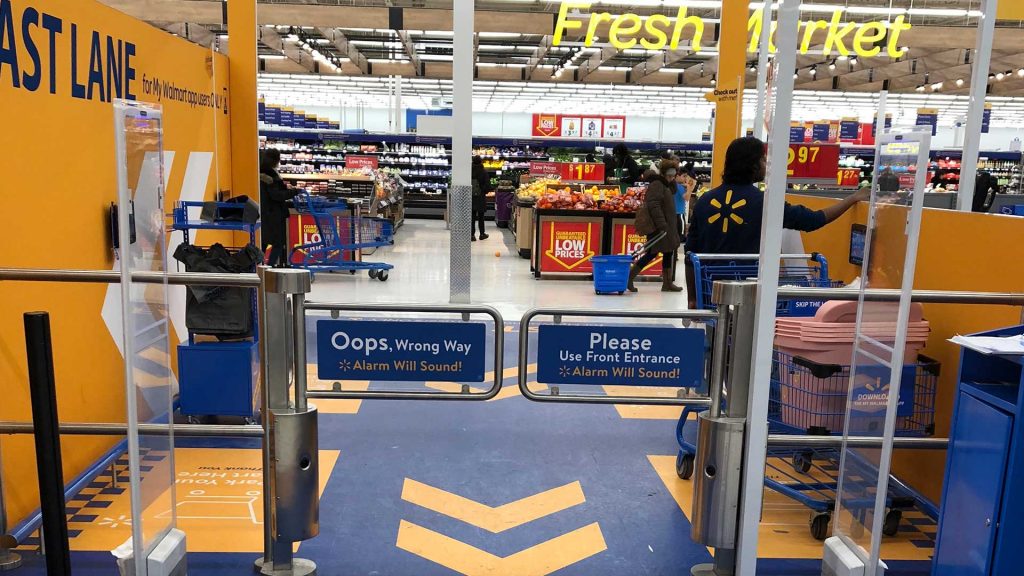 Resources have been strained over the years, and we have all experienced a drop in customer service from the retailers we visit. In many cases this is simply due to the improvements in technology, allowing a customer the freedom to shop when they want and how they want.
So what happens when an employee gets called away from the entrance/exit area of the store to serve a customer with some product questions? The lack of supervision creates an opportunity for a fence-sitting would be thief.
This is why many small format retails have chosen fixtures and equipment to separate the entrance and exit – EVEN IF IT IS THE SAME OPENING.
Bolduc knows this task is challenging and have a team on stand-by to review floor-plans and come up with solutions to manage this for you. Whether you have a 200,000 square foot store or a 5000 square foot store, our systems can be scaled to meet your needs.
A Small Footprint with Big Control
Schedule a consultation with our team of loss prevention specialists today!
For over 30 years we've helped our clients with loss prevention tools and equipment. Let's connect!